The Ides of March
George Clooney stars and directs this film about political campaigns. Ryan Gosling, Marissa Tomei, Philip Seymour Hoffman, Evan Rachel Wood and Paul Giamatti join him in what's to be a "must see" movie. View the creative poster with half George and half Ryan.
The Muppets
The final poster for Jason Segel's muppet extravanganza is finally here. After many teasers, the poster has all our old friends and the lovely Amy Adams. I don't care what age you are. Who DOESN'T love the muppets?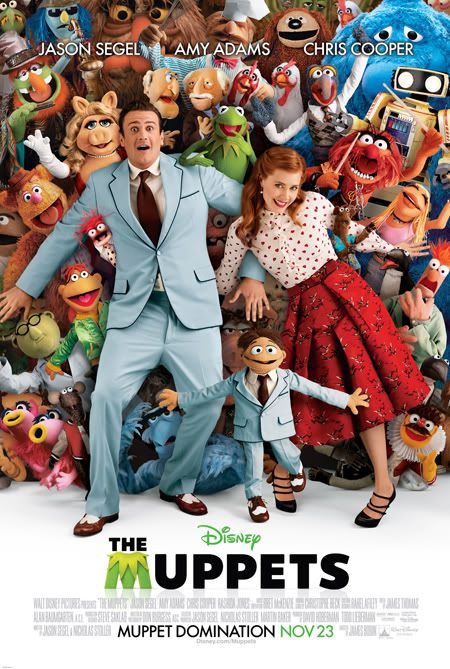 New Year's Eve
Gary Marshall has a made a almost sequel to Valentine's Day. New Year's Eve is the same concept – big cast, one day in their lives, love… blah, blah, blah. I won't even mention the cast because I don't have the space in the entire blog universe. Eh, why lie? I'll probably see it.
Hell on Wheels
This Civil War TV drama follows a ex-Confederate seeking payback for the murder of his wife by Union soldiers. Must point out that COMMON is a costar with the role as a former slave. Now I hope this doesn't take time away from his music.
*I still miss his Gap ad's.*
AMC's Western is set to premiere in November.
Battleship
I can't believe they based a movie on the battleship game. "C5, DIRECT HIT!" Liam Neeson just can't say no to a role apparently. Oh! Rihanna (oo na na, what's my name?) plays an unglamorous part as a member of the crew; unfortunately, you won't see her fire red hair anywhere in the trailer.