The first time I saw the opening seconds of the Warrior trailer, I groaned. "What, AGAIN? Just call it The Fighter, Part II." But then, I saw Tom Hardy. For those who don't know, Tom Hardy is definitely on the list for "Ones to Watch." His scene stealing performance in Inception brought him well deserved recognition. A favorite of mine is his "Handsome Bob" - the gangsta with a "swagger" in Guy Ritchie's RocknRolla. Audiences everywhere will know him as Bane - the masked villain in the upcoming Batman movie The Dark Knight Rises.
Warrior is about two brothers rising to fame as unlikely UFC fighters. One is an ex-marine while the other is a former school teacher. I can't say they are the traditional candidates for prize fighters. Tensions arise as the trailer shows complications in their lives due to this new career. Even more so, as they prepare to battle each other in the end.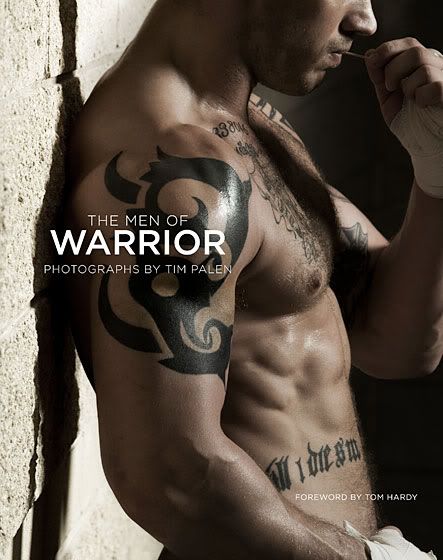 As a companion to the book, the studio is releasing a book of photography.These shots (from NYMag) are not your average publicity photos. The very concepts and movements are borderline artistic. The lighting reminds me of Caravaggio's chiaroscuro lighting techniques. *Holy Cow, an art reference! Ugh, how pretentious.* I could see these images at the Museum of Modern Art. Take a look at these pictures below. I must say they are breathtaking.
Warrior hits the screen on Sept. 9.