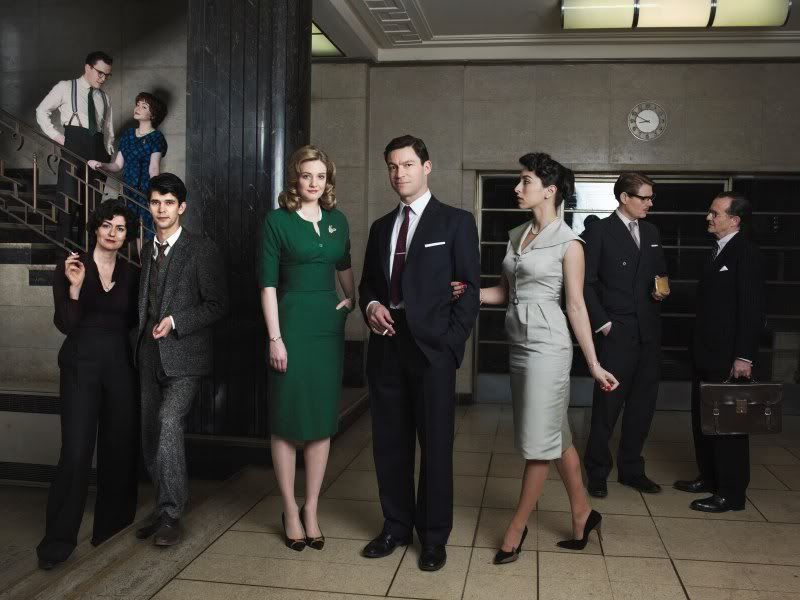 I recently discovered a great new show that has filled the void this summer's TV season.
The Hour
is set in England during 1956.
*
Don't stop reading! Wait, let me finish!*
The wonderful Romola Garai is a first time producer for a new hourly broadcast program. She entails her good friend/frequent co-worker (Ben Whishaw) to come along. They're sick and tired of being second rate. These two usually cover debutantes and non-hard hitting stories. However, tensions arrive with a new debonair host played by Dominic West. This won't be your typical workplace drama. It's going to get competitive as I see a little love triangle forming!
Immediately (because it's based in the 1950s),
The Hour
has been compared to
Mad Men
but I'm here to tell you: these are two completely different shows.
The Hour
should be in along the lines of
Network
or even
Broadcast News
. Also, for all those dummies out there:
Mad Men
is set in the 1960s America. Um, yeah, we had some major differences back then! *If you forget this is the Cold War Era, look around to see literally everyone chain-smoking.*
Now, some folks might be bored with this concept. I can tell you I only check it out after seeing Garai's name. Yet, after seeing the first episode, I was happily surprised to be caught off guard on how well-written and paced the series is. There are spies involved! Elements of crime drama, suspense, comedy, and political intrigue seep into the main plot lines and you just want more! Don't compare it to other period pieces;
The Hour
has it's own style and sophistication that brings me back for more.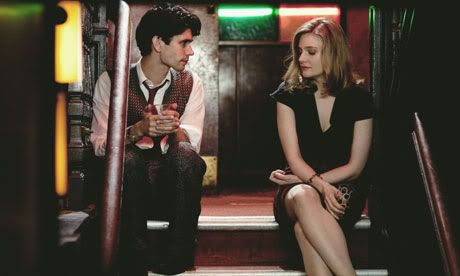 Garai perfectly conveys the struggle as a woman in the workplace. She should be a "good little housewife" instead of wanting a career. What I love about her character is the inability to back down and go straight for the story. It's hard enough being a woman in the 1950s but doing a man's job was unheard of during that period. I'm ecstatic to see Garai shine brightly in a well deserved series. Whishaw was poetic perfection in
Bright Star
. Here, he's not a mopey writer anymore but stands out as an electric journalist on the trail for the most worthy story. West is the Cary Grant prototype as a slick ladies man presenter. The tender moments when he tries to woo over Garai help me forget his tough character on HBO's
The Wire
.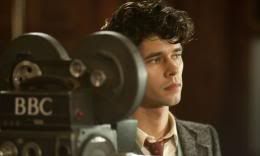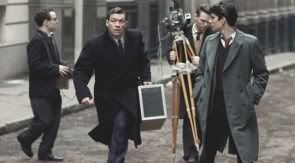 The newest TV British import is already a hit in the UK and has been opted for a second season. American audiences have gotten a taste of this show with the latest 2 episodes airing on BBC America. I'm a little late to the series but there are 4 more episodes to go before the 1st season is over. I highly recommended watching it for a smart and wildly addictive series. You may think it starts off slow but stick around. You won't regret it.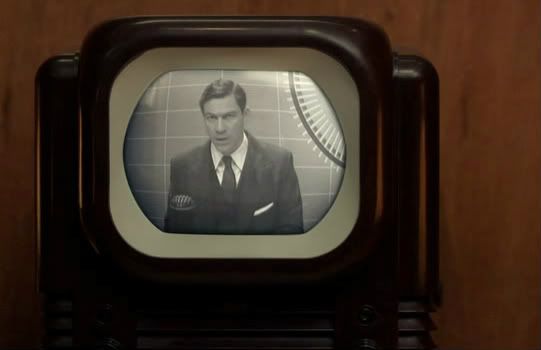 The Hour airs Wednesday Nights at 9pm on BBC America.