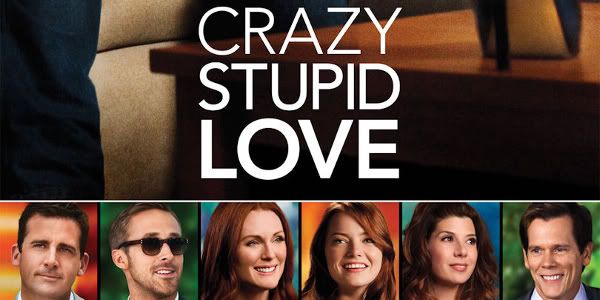 I've recently discovered the recipe for a joyful rom-com-drama. It entails two main ingredients: great writing and an outstanding cast. Steve Carell, Ryan Gosling, Julianne Moore, Emma Stone, Marissa Tomei, and Kevin Bacon are what I call "outstanding." I do like how Hollywood is putting big casts together but it can get overwhelming if done incorrectly, i.e.
Valentine's Day
. Each of these actors brings
Crazy, Stupid, Love
to another level on its own terrain. I can safely say it's the best romantic comedy I've seen in over 2 years.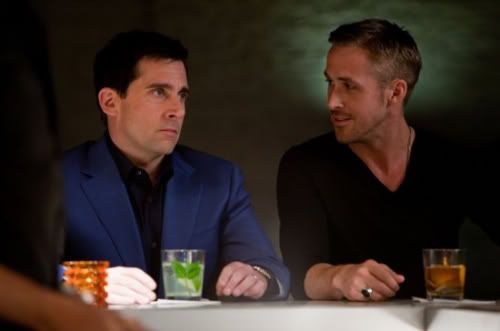 Now, please don't confuse the premise with the likes of Will Smith in
Hitch
. Yes, there's a bit of that "male makeover" routine but this film has what
Hitch
was missing - a heart. *Don't get me wrong – it was an entertaining film but a far cry from good!*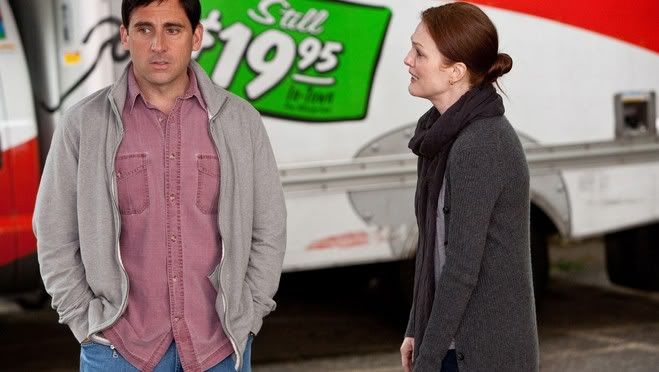 The movie opens up as Cal Weaver (Steve Carell) hears the horrible news that his wife of 25 years wants a divorce. Instead of the quest of becoming a sad divorcee still pining for his ex-wife, Ryan Gosling's Jacob comes to the rescue. Here is a handsome smooth talking man that can get (and probably has) any women he wants. Cal desperately wants to become his disciple.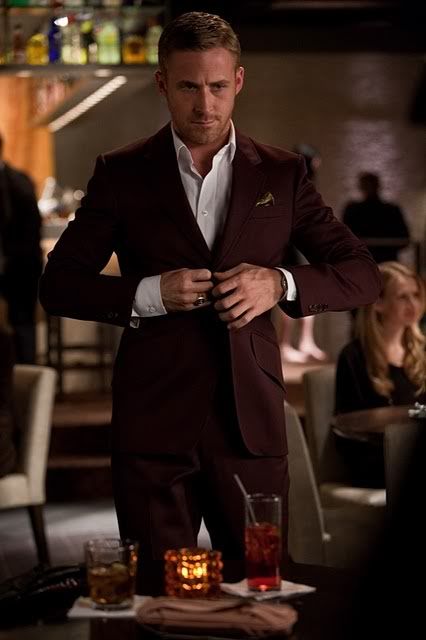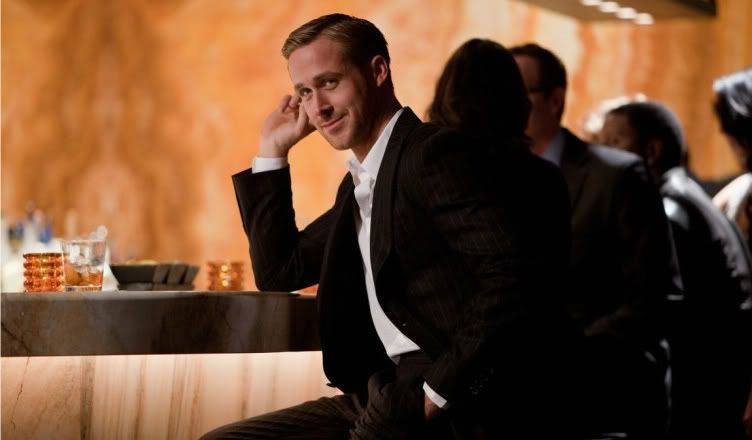 Yet, as the story progresses, Cal in a way grows up and becomes a better man. All the while, Emily (his ex) still misses him but tries to live without him. Their children are adorable. Teenage son, Robbie believes his 17 year old babysitter is his "soul mate." He sends her texts and publicly proclaims his love (at the high school, no less). Sadly. he doesn't realize she's also got her eyes for someone else which is when fun unfolds.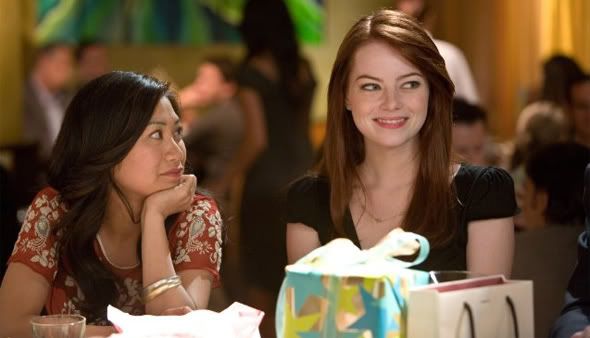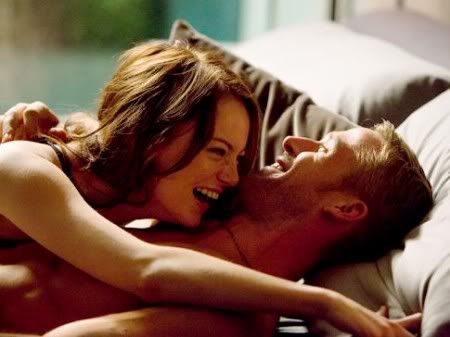 Emma's Hannah is a career driven law student that isn't falling head over heels over Jacob's lothario game. She's not about to go for a pick-up line even if he does have some classics ("Fancy face" is just what he calls a lucky lady one night). My favorite scene is Hannah and Jacob's first night together."Seriously?! You're like Photoshopped" It's great to hear there was a lot of improvisation! I have a special place in my heart for their recreation of the famous
Dirty Dancing
ending.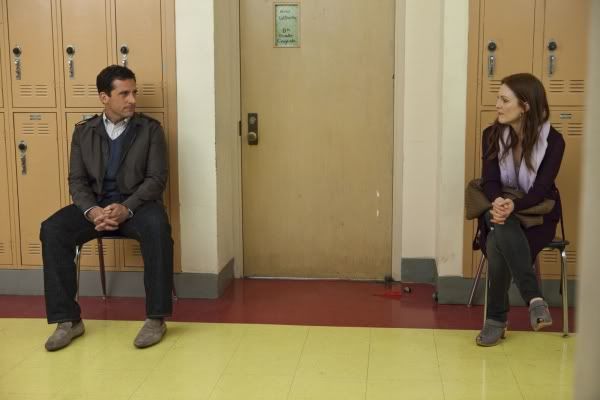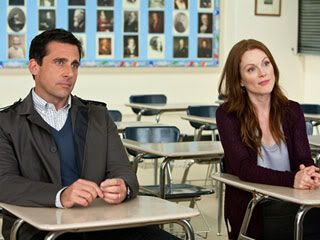 On the other side, one of the most endearing moments in the film is when Cal and Emily call each other about to fix the power breaker. Their love and history is so evident that it spills onto the screen. It got a little misty-eyed in the theater.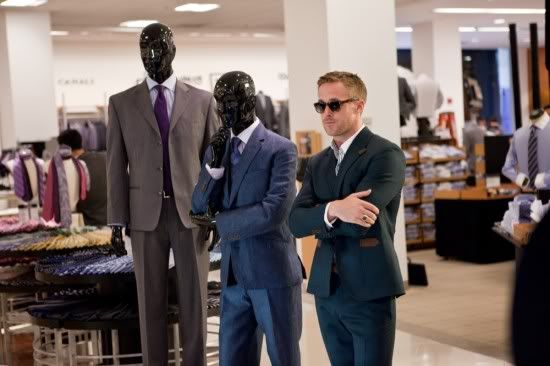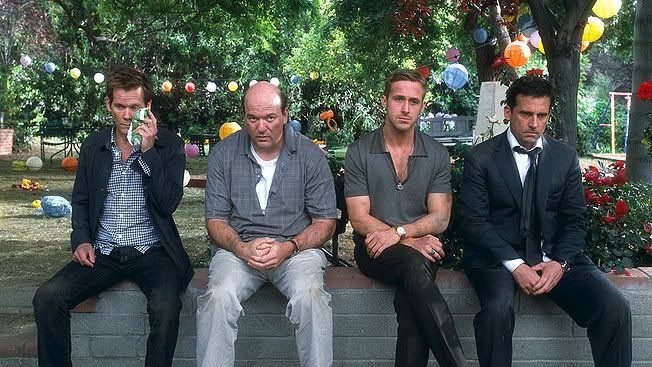 Ryan is wonderful in comedy and fits easily into the role of the know-it-all ladies man, Jacob. Steve Carrell, as shown in
Dan In Real Life
, not only has a talent for comedy but also for drama. I enjoyed the touching moments and the overwhelming emotion portrayed on his face. Julianne Moore is simply STUNNING. Truthfully, I can't think of anything she wasn't wonderful in! A magnetic actress in every genre. Emma Stone is funny and cute as usual. She the type of girl any fella can go for.
The supporting characters do a terrific job of not overshadowing the plotline. Scene stealers Jonah Bobo and his wishful love, Analeigh Tipton (from
America's Next Top Model
) provide easy comedic relief. It's just like a complicated love story - the younger version. Marissa Tomei is hysterical as an unforgettable one-night stand. You have to wonder why she's not doing more comedies. He may have broken up a marriage but Kevin Bacon doesn't have a big role. I still liked his company on screen.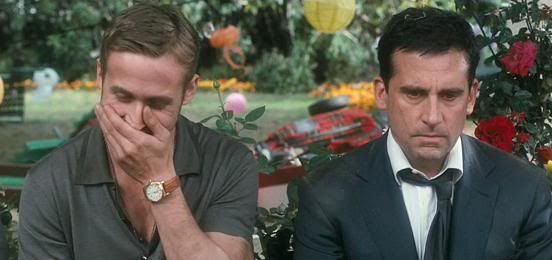 The tribulations of a marriage isn't a new concept to Hollywood films but it's refreshing to see how a "recycled" storyline of cheaters, one-night stands, losers and playas can be so well executed.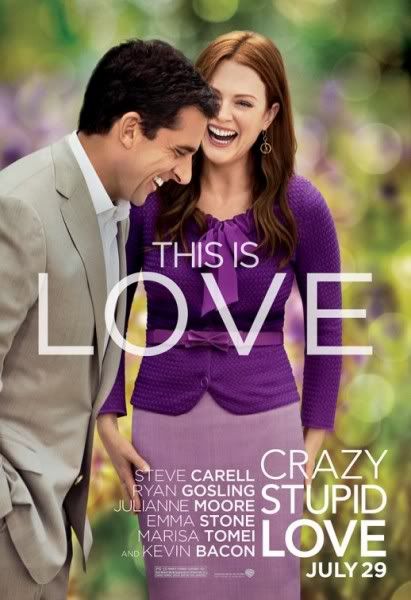 VERDICT: SEE IT