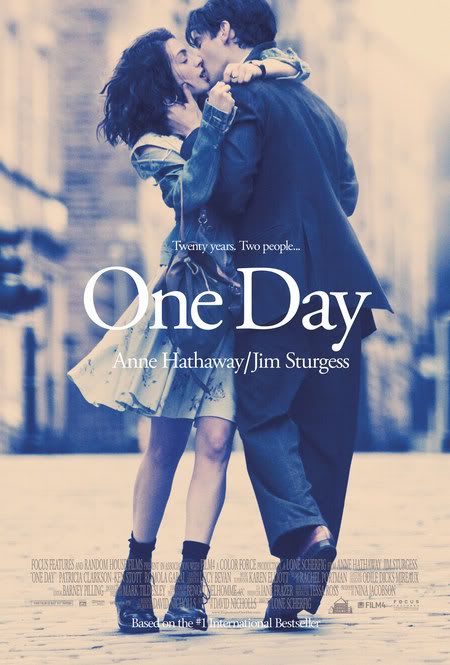 I spoke previously of a great book to movie adaptations with
The Help
.
One Day
is not one of them. Ugh, I really wanted to LOVE this movie. It's one of my favorite books. The story of Emma and Dexter is a love not to be missed. It's funny, annoying, sad, romantic, and brutally realistic in many aspects. Why couldn't get this one right? Why!!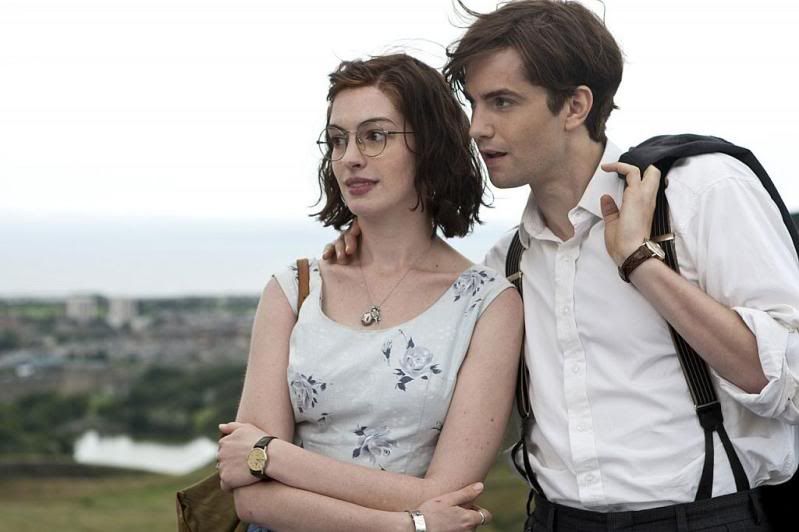 One Day
is based on the bestselling novel by David Nicholls (who also wrote the screenplay). The book follows the lives of two friends over the period over 20 years. Every July 15th, we read about this one day in their lives. The successes, failures, affairs, tragedies, and overall missed opportunities life has to offer us. Boy, did this have the potential to be the next great love story film.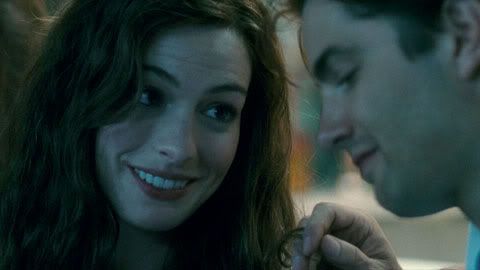 Let's start off with Anne Hathaway. I
love
this woman. I was blown away by her live performance 2 years ago in Shakespeare in The Park. She is such a greatly funny and talented actress. Should she have been casted as a British dorky, funny and insecure Emma? No, she shouldn't have. Yes, everyone is up in arms about the whole fake accent but it doesn't bother me. She had a British accent before in
Becoming Jane
and it was tolerable. However, I can see how this is a factor that stopped a lot of moviegoers. The film is not doing well in the box office. Emma Morley is someone who blooms slowly and the whole process is something I loved about the novel. It just wasn't working for me. Hathaway tries her best but doesn't succeed in this role.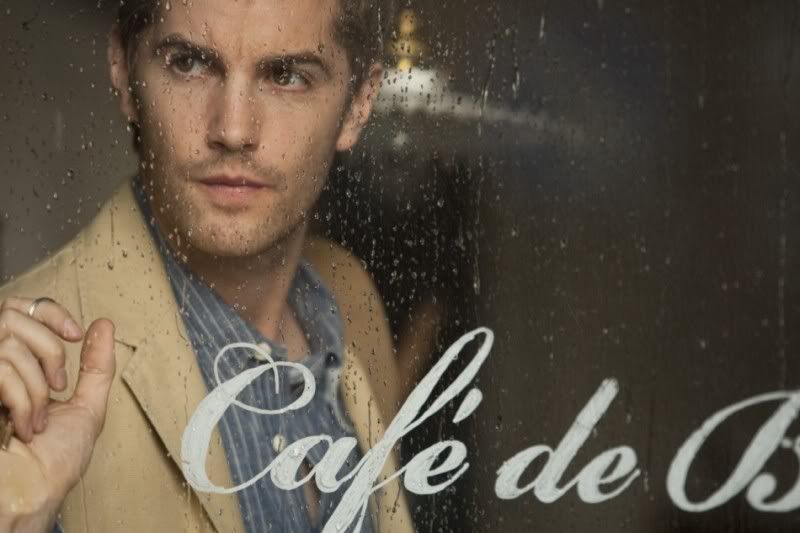 Dexter looks so tired. The character is suppose to be a jerk and a mess but I just didn't buy it. He's still Dexter – the charming jerk. Jim Sturgess attempts to bring this complex character on screen but his lack of chemistry with Hathaway ruins the entire film for me. Watching these two in interviews is a bit painful as well. While he did bring emotion to my eyes, I know he's a good actor -so I really can't blame it on him either.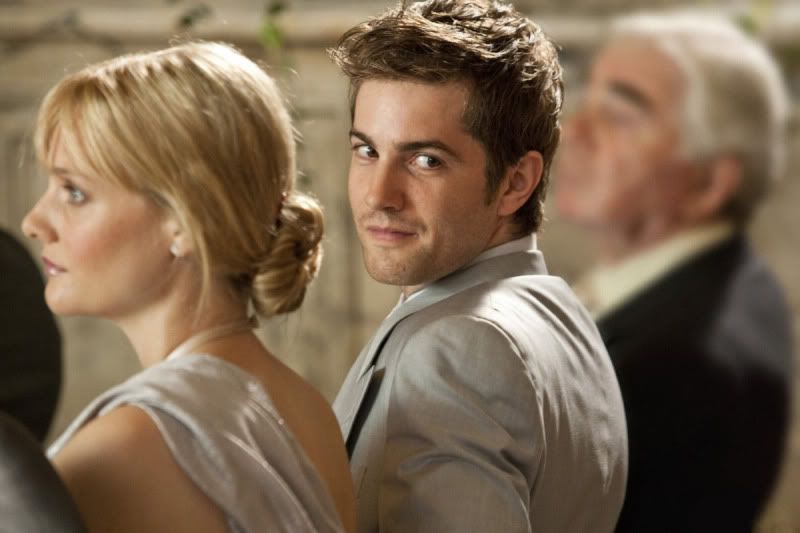 I could have seen Romola Garai as Emma instead of Dexter's girl, Sylvia. Her performance in Jane Austen's
Emma
showed me she had the talent but I guess she wasn't a match to big named superstar Hathaway. She is grossly underused in this film. Another American in the movie is the fabulous Patricia Clarkson. Since she's Dexter's mother, she's an important character but once again they dropped the ball on this too. You should get the whole story on most of these background players. How do they expect the audience to invest in these characters if we aren't getting enough? There was a point when I just didn't care.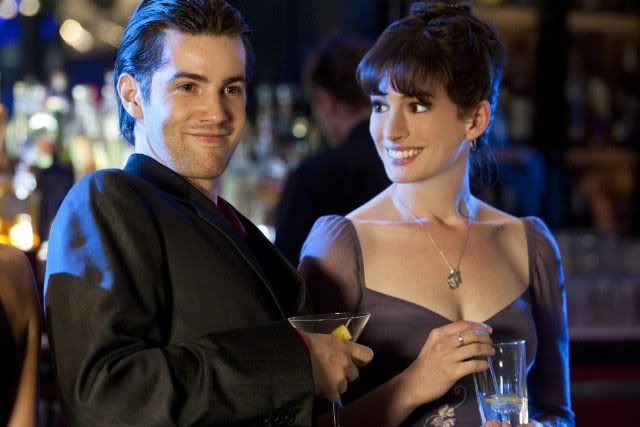 Director Lone Scherfig did a phenomenal job with Carey Mulligan in
An Education.
I expected no less with this film but something feels off. The cinematography and shots are lovely. I know it wasn't the director's fault. Maybe it was editing issues?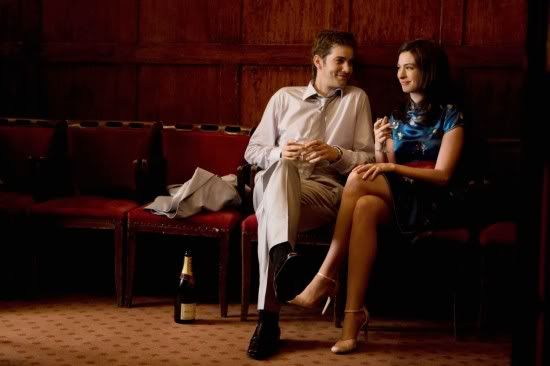 Now, the film follows the novel directly. I wasn't surprised by any elements. It may anger some moviegoers knowing this is not a typical romantic. Just look at the set up! You're in for a ride. I kind wish they changed the ending. No spoilers here! Studios changed the end of book adaptions in
The Notebook
,
Dear John
and
My Sister's Keeper
. Numerous fans actually prefer those movie to the books because of this!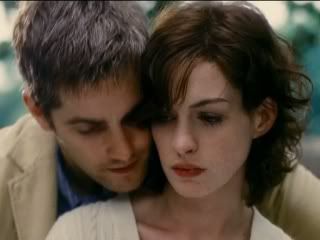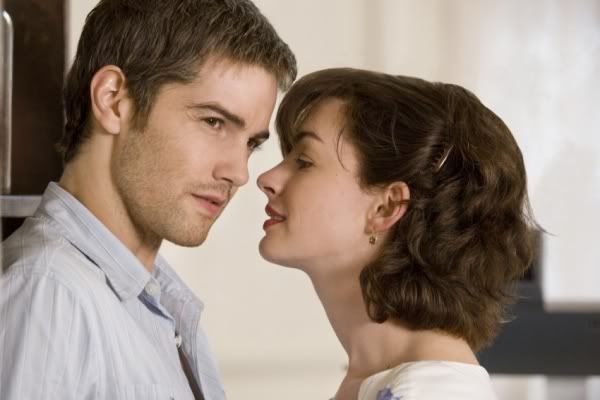 What went wrong? Could it be the writing? But it's the same author!! Did I cry like I was punched in the face?
Oh, yeah
. I cried and cried at the book, so it was going to waterworks at the theater. I can't pinpoint where problem lies but it seriously breaks my heart that I couldn't love this movie.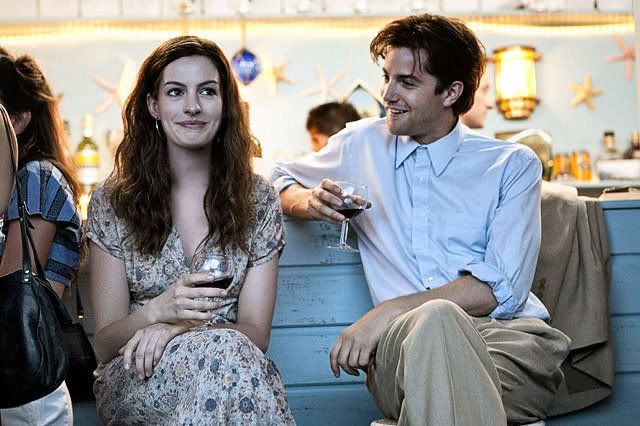 Non-readers will probably like this movie but being a devoted book follower – I just can't.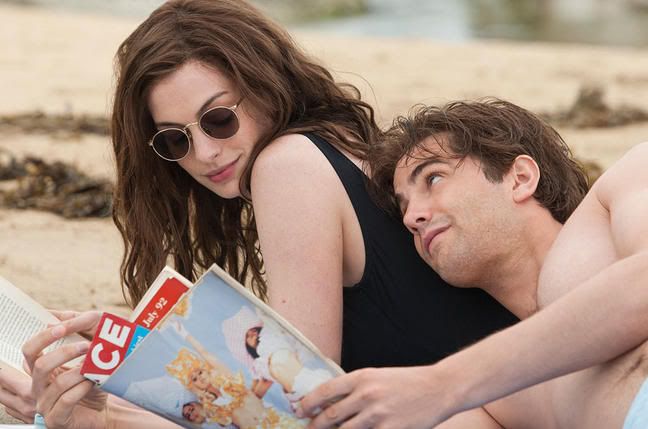 VERDICT: SKIP IT (read the novel instead)
*Okay, go ahead and Netflix it*