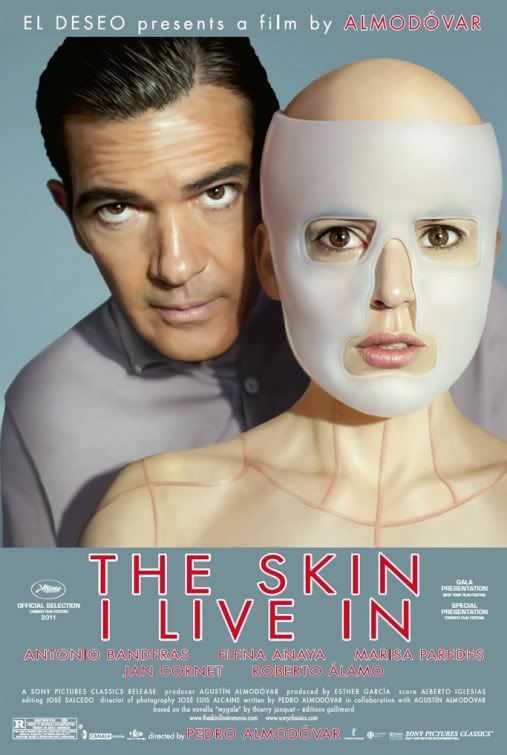 Is there anything director Pedro Almodovar can't do? Seriously, he's created fantastic dramas, comedies, and continues with this psychological thriller coming next month. His last film,
Broken Embraces,
was along this manic obsession storyline. Antonio Banderas is like we've never seen him before playing a plastic surgeon recreating new skin with unethical experiments. Now, this is NOT the
Human Centipede
*shivers*. Almodovar has proven himself to be a master storyteller. The eerie music and the suspenseful cinematic shots make me very eager to see this film. After seeing both clips below repeatedly, I expect a major mind trip. Here's hoping this will be one of the most original films of the year!