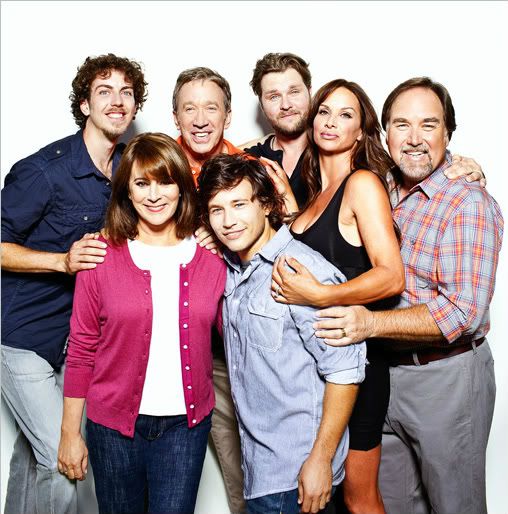 Pic from EW.com
It's been about 13 years since we last saw the old crew at Tim Allen's family sitcom,
Home Improvement
. The series ran for 8 seasons. We watched the a funny tool man, his wife, and three boys grow up on our TV sets.
Entertainment Weekly
brought the cast together for their October 7th Reunion's issue. I don't know if I'm happy or in shock. Boy, did they age BADLY. I remember my sweet memories of pasting JTT posters all over my room. I still can't believe he's 30. Wasn't yesterday he was doing the rain dance in
Man of The House
? Or looking super cute in
Tom and Huck
or
Wild America
?
Wow... yeah... the 90s.
I know with Tim Allen's new show,
Last Man Standing
soon to premiere this Fall season - he needs all the press he can get. Most critics think it will be cancelled instantly. Maybe Allen can bring these actors back to the show? Seriously, where have they been?!