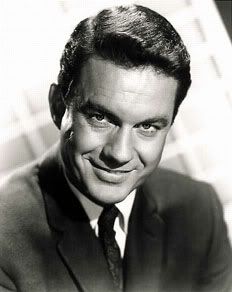 Cliff Robertson passed away this past Saturday. He is not a household name but his work is definitely recognized by today's moviegoers. His performance as Uncle Ben in
Spider-man
's was pivotal to the Peter Parker storyline. However, I'll remember him during the zenith of his career. Robertson was an All-American prototype: handsome, athletic, charming, and easy-going. His career spanned from the late 1940s until 2000s with over 60 films to his name.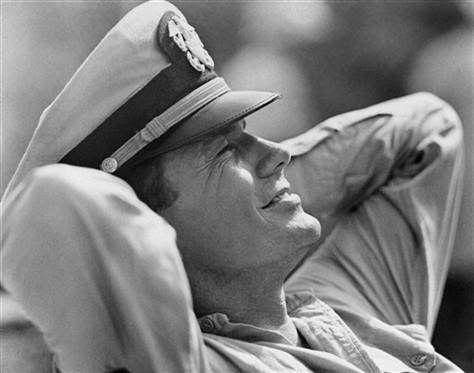 He is known best being handpicked by Mr. President himself to playing JFK during his military years in
PT 109
. Robertson was also a serious actor with
Charly
. Based on the famous book Flowers for Algernon (most of us read during school), Robertson played a mentally disable man who undergoes experimental treatment to increase his intelligence. His heartbreaking portrayal led to winning an Academy Award in 1968.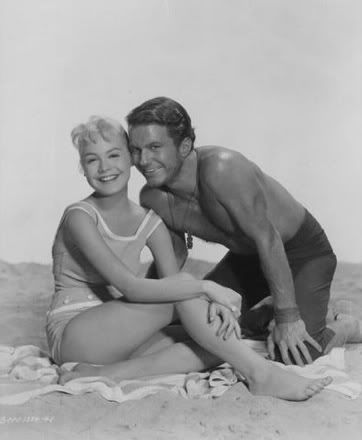 My top favorites are
Gidget, Sunday in New York
, and
My Six Loves
. In
Gidget
, Robertson was the older role model for young surfer wannabe Sandra Dee and it still gets me giddy to see him as Kahuna. *You'll know why as you see the film.*
Sunday in New York
is a great film with Jane Fonda as his out of town sister looking for a Sunday romance and gets more than she bargains for. Robertson does a supporting comedic turn as a international pilot and ladies man. Lastly, my all time favorite is
My Six Loves
. This surprising romantic comedy stars Debbie Reynolds as a Broadway diva looking for quiet time in her country home – only to see there are 6 little stowaways living there. Robertson plays a handsome preacher wooing Ms. Reynolds. Oh, the fun that awaits them!
If you don't know of his work today, I hope that one day you can catch a movie on TCM or rent a DVD of Cliff Robertson's work.