Marilyn Monroe is someone I hold dear to my heart. I feel like her sex symbol status completely overshadowed her talent as an actress. Her performance in
Some Like It Hot
was ridiculously good and one of my favorites ever. It was funny, sexy, and aloof. She had the ability to be a great dramatic actress as well - shown in her 50s films
Niagara
and
Don't Bother To Knock
. So when I heard her life story was going to be made a movie
again,
I was very hesitant.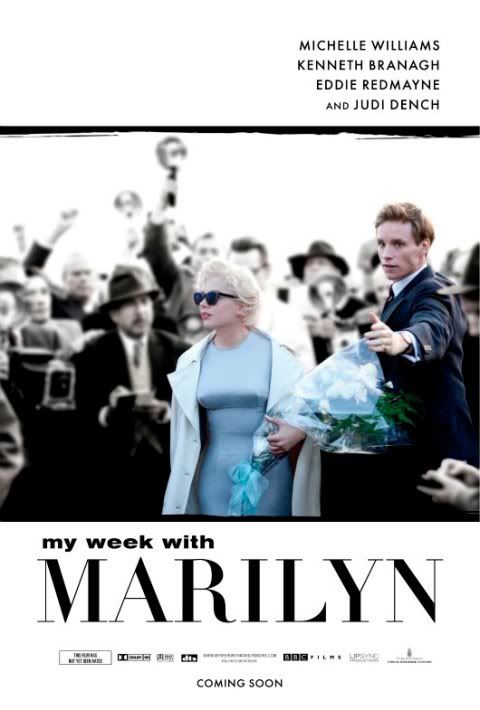 My Week With Marilyn offers a brief time period in her life when she was filming the 1957 film The Prince and The Showgirl. This film was a commerical failure and is known for it's issues off-screen. Michelle Williams will be playing the icon. Big shoes to fill! She doesn't really look like Monroe but I do have faith in Williams after seeing most of her work. She is a very capable actress. Kenneth Branagh will be playing Laurence Olivier (WTF?). Branagh is known as a Shakespearean actor and director (Thor). He's a great actor but he looks NOTHING like Olivier. The supporting cast brings extra appeal with Dame Judi Dench, Emma Watson, Dominic Cooper, and Julia Ormond. I'll definitely watch this film but I will be very critical of the actors and their portrayals. Take a look a the poster and some images of Williams as Monroe.
My Week With Marilyn is coming to theatres on November 4th.