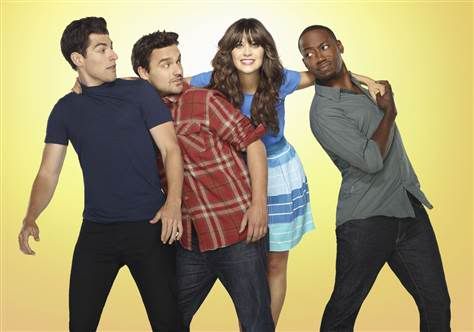 I'm really excited for some of the new shows premiering this Fall and Zooey Deschanel's sitcom is at that list. First things first, if you do not like Ms. Deschanel – you will simply abhor this show. If you like her, you will fall in love with her. She is what makes the show. She sings, dances, cries, and charms your pants off. I loved watching her as the recently dumped Jess.

This kooky character is perfect for Zooey. She decides to start fresh and moves into an apartment with 3 single men. To see such a lovely women as a complete mess sobbing over Dirty Dancing is priceless. Her first steps back into the dating game is pure entertainment. I expected a bit more from the pilot but I know I'll keep watching. The New Girl has potential to form into a great sitcom going forward.


You can watch the premiere below or live on Fox this Tuesday at 9pm.




Side note: Damien Wayans is in the first episode only since ABC's Happy Endings (which is also a good show) will be having a second season.